Leslie Conner, MPH, Chief Executive Officer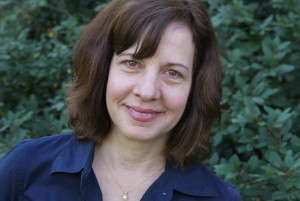 Leslie became executive director of the Santa Cruz Women's Health Center in 2011 and led the opening of the new East Cliff Family Health Center in Live Oak in 2014.  Together, both clinics comprise the Santa Cruz Community Health Centers, a nonprofit providing comprehensive primary and behavioral health care, pediatrics, health education, outreach, enrollment, and other services to 11,000 Santa Cruz County residents, including some 800 individuals who are homeless.  She is passionate about Systems Change as a means to improving health and promoting equity and social justice. Her prior experience includes the Health Improvement Partnership (HIP) of Santa Cruz County, where she directed the Healthy Kids program and co-Chaired the California Children's Health Initiatives, a statewide coalition dedicated to universal health coverage for children – regardless of immigration status – in California.   
Prior to joining HIP, Leslie was Development Director at Dientes Community Dental Care, served as a consultant to nonprofits on fundraising, governance, and communications, and worked as Assistant Editor at the Lawyers Committee for Human Rights in New York.  Leslie earned a degree in Journalism from Rutgers University and a master's in public health from Columbia University.  She serves on the board of the Central California Alliance for Health, the Medi-Cal Managed Care Plan serving Santa Cruz, Monterey, and Merced Counties.
Casey KirkHart, DO, Chief Medical Officer
A Long Beach native, Casey attended UC Berkeley, where he studied biology and sociology. He spent a semester abroad in Costa Rica where he perfected his Spanish and salsa skills, and met April who'd become his dance partner for life. They moved to New York for medical school, choosing a D.O. degree (Doctor of Osteopathic Medicine) for its openness to complementary medicine, its approach to the patient as a whole person, and its philosophy that physicians are teachers and guides to support the body's inherent ability to heal itself. Casey engaged in health care advocacy and activism in New York and Washington, DC, where he mobilized thousands of future physicians and community organizations to bring their voice on justice in health to the public and political forum.
Casey continued to hone his clinical, leadership and advocacy skills during residency training at Harbor-UCLA, a large County hospital in Los Angeles. Casey has served as Associate Medical Director at Saban Community Clinic, a busy, urban family practice in Southern California.
Mila Shank, LCSW, Chief Behavioral Health Officer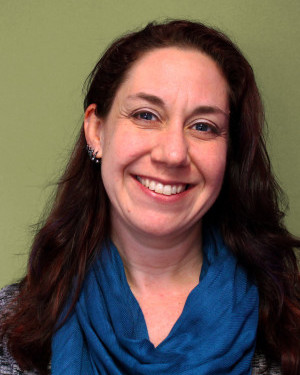 Mila joined the Behavioral Health Department at Santa Cruz Women's Health Center in its earliest stages and partnered with Holly Hughes, LCSW to develop and expand behavioral health services. Mila was the first behavioral health provider on-site when East Cliff Family Health Center opened its doors and quickly moved into a site leadership position to support the rapid growth.
Mila grew up in the East Bay and received her Bachelor's degree in Psychology from UC Santa Cruz. She worked in a Day Treatment school program for at-risk youth before returning to get her Master's degree in Social Work from UC Berkeley in 2001. Since that time, Mila has worked in both school settings and non-profits, focused on serving disadvantaged youth from diverse backgrounds. The model of integrated behavioral health is a great fit for Mila, who enjoys working with multi-disciplinary teams that have a patient-centered approach.
Mila is excited to be in a new role as Behavioral Health Director and continues to provide direct patient care at East Cliff Family Health Center. As a therapist, Mila focuses on building relationship, developing achievable goals and addressing underlying trauma that impacts current functioning. She is comfortable working with all ages, but has a special place in her heart for teens and foster youth.
Philippa Barron, Chief Operating Officer
Philippa Barron is SCCHC's Chief Operating Officer. She holds an MBA and an MPH from UC Berkeley and 20 years of experience in clinical practice management in public health and safety net clinic settings. Her career has been dedicated to the medical safety net and to creating an environment in which providers and staff can deliver the best medical care to the most vulnerable in our society.
She brings to her work a direct operations' perspective informed by years of day-to-day clinic management and patient interactions with an interest in health equity, access and service provision to patients living with chronic illnesses, including mental health and substance use disorders.
Prior to SCCHC, Philippa worked at La Clinica de la Raza in Oakland, as the Regional Manager for Medical Operations in Alameda County.
Philippa enjoys weekends in the Bay Area with her husband and 18-year old twins. She speaks French and conversational Spanish. Philippa has lived in West Africa, and the East Coast, and as an east coast transplant, she's still incredibly grateful for the good weather in California year-round and the ability to spend time outside!
She believes everyone has the right to receive excellent health care, provided in a culturally and linguistically appropriate way. I believe in relentless incremental improvement and in the power of our daily work to transform people's health and their lives.
Ignacio Perez, Chief Financial Officer

Ignacio has over 20 years experience in the healthcare industry with a focus on expansion and long term financial sustainability to help organizations carry out their mission. He received his Bachelor of Science Degree in Business Administration with a major in accounting from Santa Clara University and is also a graduate of the UCLA Executive Excellence Leadership Program. His experience in the healthcare industry includes working as a CFO, Consultant, and for a CPA firm.
Prior to joining SCCHC in November 2013 in the capacity of providing CFO support services, Ignacio was a key member of the executive team that grew an FQHC Community Health Center that provides Medical, Dental, Optometry, Mental Health, Substance Abuse and Social Services form a $5 million dollar budget to a budget of $55 million. Member of the California Primary Care Association (CPCA) and the National Association of Community Health Centers (NACHC).
Storey La Montagne, Chief Information Officer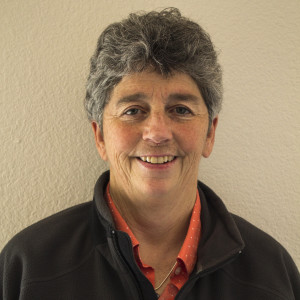 Prior to joining Santa Cruz Women's Health Center in 2012, Storey was the IT Director/EHR project manager at Salud Para La Gente, where she led technology infrastructure projects and the implementation of the electronic health records system.
Before the world of healthcare, her background was primarily in Silicon Valley where she was a Quality Assurance Manager for companies such as Apple and Cisco for 25 years. At the core of the quality process was a passion for process improvement and data driven outcomes. She is working to optimize the data going into the system in order to effectively manage patient care and improve outcomes on the back end. She holds a Master's in Instructional Technology from San Jose State University and a B.S. in Secondary Education from Arizona State University.
Dena Loijos, Chief of Programs and Evaluations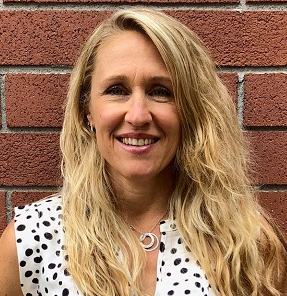 Dena Loijos, MPH is the Santa Cruz Community Health Centers' Chief Program and Evaluation Officer.  As a Santa Cruz resident for 30 years, Dena is dedicated to the health and wellness of the residents of Santa Cruz County.  Prior to joining SCCHC, Dena worked for the Santa Cruz County Public Health Department for over 23 years.  She was responsible for the Agency's Community Health Education Unit, which houses various prevention programs, including, Tobacco Control, Syringe Services, HIV/HCV Testing and Prevention, Nutrition Education, and Obesity Prevention, Traffic and Pedestrian Safety, Child Passenger Safety, Teen Health Outreach, and Teen Pregnancy Prevention.
She has demonstrated leadership in the area of health equities and social determinates of health.  For over five years, she represented the Health Department in the local health equities group and BARHII (Bay Area Regional Health Inequities Initiative.)  Dena approaches program development and evaluation through foundational standard of health in all policies, health equities and social determinates of health, always looking for new ways to advance equity.
Chris Hawkins, Chief Human Resources Officer

Chris Hawkins is a senior level HR Business Partner with 25 year's experience in private and non-profit industries.  Her subject matter expertise includes; Talent Acquisition, Talent Management and Retention, Training & Development, Succession Planning and Knowledge Transfer, Organizational Development, Diversity & Inclusion, Policy & Procedure Development, HRIS, Business & Growth Strategies, Compensation Analysis, Benefits Administration, HR Systems & Process Management, Leave Management, Federal and California HR Employment Law & Application.
Chris earned her Business Management degree from Pepperdine University and is a certified Senior Professional in Human Resources (SPHR) and Certified SPHR in California.  She is a Certified Behavioral Interview Trainer, has a certification in Internet & Diversity Recruiting and is a member of SHRM, CalChamber, CCHRA, and NCHRA.  She has experience developing management training and professional development programs for organizations on a domestic and international level, and has created curriculum syllabus and lectures for 6 Masters level courses for Argosy University's On-line Service Sector concentration Business Degree Program.
Specialty industries include; non-profit, financial services and mortgage industry, banking, accounting & consulting firms, education, and hospitality and tourism.
Chris originates from the Watsonville/Santa Cruz area and now resides in Aptos with her several rescue dogs.  She is active in the community and contributes to causes supporting the health and welfare people and animals.