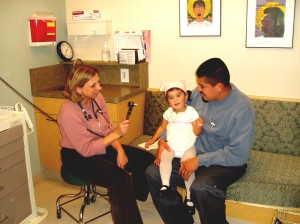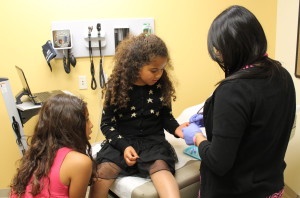 The Santa Cruz Community Health Centers serve the primary health care needs of all ages, genders, ethnicities, abilities and sexual orientations in English and Spanish, regardless of their ability to pay, at two locations in Santa Cruz County: our flagship Santa Cruz Women's Health Center in downtown Santa Cruz and the East Cliff Family Health Center in Live Oak.
We maintain four guiding principles in providing care:
Access
SCCHC provides primary care services for women, men and children, regardless of economic status, disability, sexual orientation, immigration status, ability to pay, or any other circumstance.
Quality
We are committed to delivering high-quality care through compassionate, dedicated physicians, mid-levels, nurses and medical assistants.  Integrated behavioral health services, case management, health education, acupuncture, chiropractic services and other models of care such as group visits and home visits ensure that we take a whole person orientation to care. Our electronic health records system provides key data to guide quality improvement.
Comprehensive Services
We provide comprehensive services including primary care, women's health, pediatrics, mental health and substance abuse, chronic disease management, prenatal care, health education, acupuncture, chiropractic services, and more.  Our enrollment specialists help patients apply for health insurance and CalFresh enrollment and we also work to link patients to needed social services.
Patient-centered Service
Our approach focuses on the patient through personalized care, advocacy and health education delivered with cultural sensitivity and respect.  Quarterly patient experience surveys tell us that our patients feel respected, heard, and well-served.
Most insurances accepted, including Medi-Cal, MediCare, Healthy Kids, Anthem Blue Cross, Blue Shield, and Health Net.  Sliding fee for those without insurance. All patients will be served regardless of ability to pay.