HealthySteps at Santa Cruz Community Health
HealthySteps is a voluntary program providing trauma-informed medical and behavioral support to our most vulnerable children (ages 0-5), and their families.
Through a series of developmental and social-emotional screenings, our team works with all Santa Cruz Community Health Center care teams to support the child and family as a whole, to identify preventative care and child development support plans.
Our team specialists also provide family-centered services to higher-risk patients, depending on age at the time of entry to the program, to support and promote long-term health and well-being.
Talk to your Primary Care Provider for more information.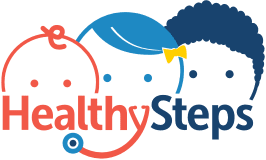 Services Include:
Referrals to additional wrap-around care services
Access to critical provisions such as housing referrals, diapers, and substance use disorder support
A child development support line (coming soon) for parents and guardians
Positive parenting guidance
Early learning resources
Food insecurity
and more
HealthySteps Family Support Line
+1 (831) 508- 9940 Ext. 1138
Thank you for contacting our Family Support Line. If this is a medical emergency, please hang up and dial 911 immediately. This line is monitored regularly, and you can expect a call back from one of our Healthy Steps Specialists within three business days. Please leave as detailed a message as possible about what kind of help you are looking for and include your child's name and age, the best number to call you back and any time or day that works best for you. We look forward to talking with you soon!