Healthy Steps at Santa Cruz Community Health
HealthySteps is a voluntary program providing trauma-informed medical and behavioral support to our most vulnerable children (ages 0-5), and their families.
Through a series of developmental and social-emotional screenings, our team works with all Santa Cruz Community Health Center care teams to support the child and family as a whole, to identify preventative care and child development support plans.
Our team Specialists also provide family-centered services to higher-risk patients, depending on age at the time of entry to the program, to support and promote long-term health and well-being.
Talk to your Primary Care Provider for more information.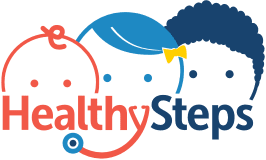 Services Include:
Referrals to additional wrap-around care services
Access to critical provisions such as housing referrals, diapers, and substance use disorder support
A child development support line (coming soon) for parents and guardians
Positive parenting guidance
Early learning resources
Food insecurity
and more