Health Resources & Services Administration (HRSA) Quality Improvement Awards
These awards help ensure that all patients who visit SCCH continue to receive the highest quality of care, including access to COVID-19 testing and treatment. Receiving a HRSA quality improvement award recognizes SCCH as a high performing health center that has made significant quality improvements from the previous year.
SCCH has demonstrated achievements in increasing quality of care, advancing the use of health information technology, and achieving patient-centered medical home recognition. 
2021-2022
Advancing Health Information Technology (HIT) for Quality:
Meets all criteria to optimize HIT services that advance telehealth, patient engagement, interoperability, and collection of social determinants of health data to increase access to care and advance quality of care. Only 113 of 174 health centers was awarded this badge. Criteria for meeting this measure is as follows: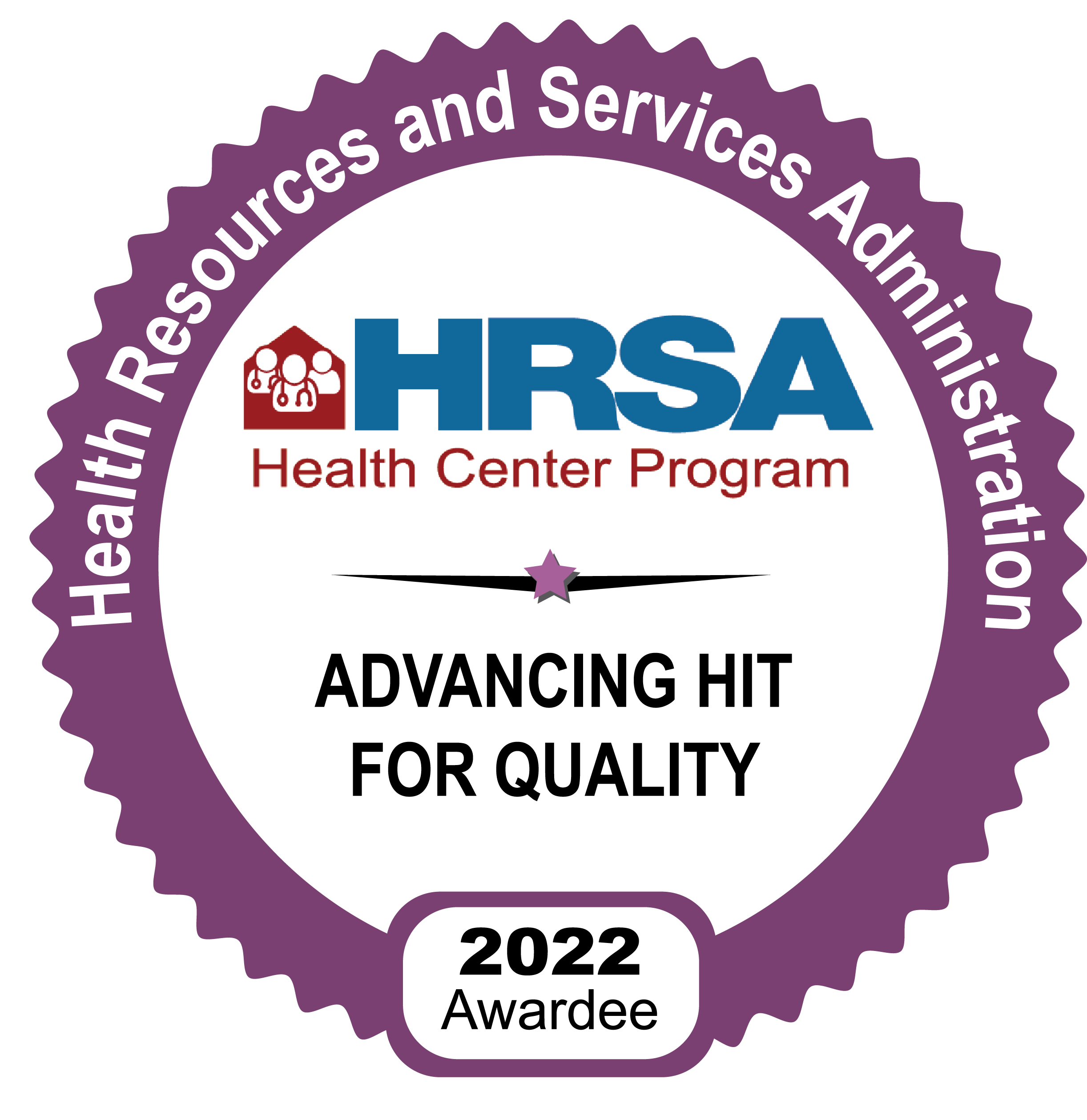 Adopted an electronic health record (EHR) system
Offers telehealth services
Exchanges clinical information electronically with key providers health care settings
Engages patients through health IT
Collects data on patient social risk factors
Addressing Social Risk Factors: The Addressing Social Risk Factors badge recognizes health centers that are screening for social risk factors impacting patient health and are increasing access to enabling services. Health centers must meet the following two criteria: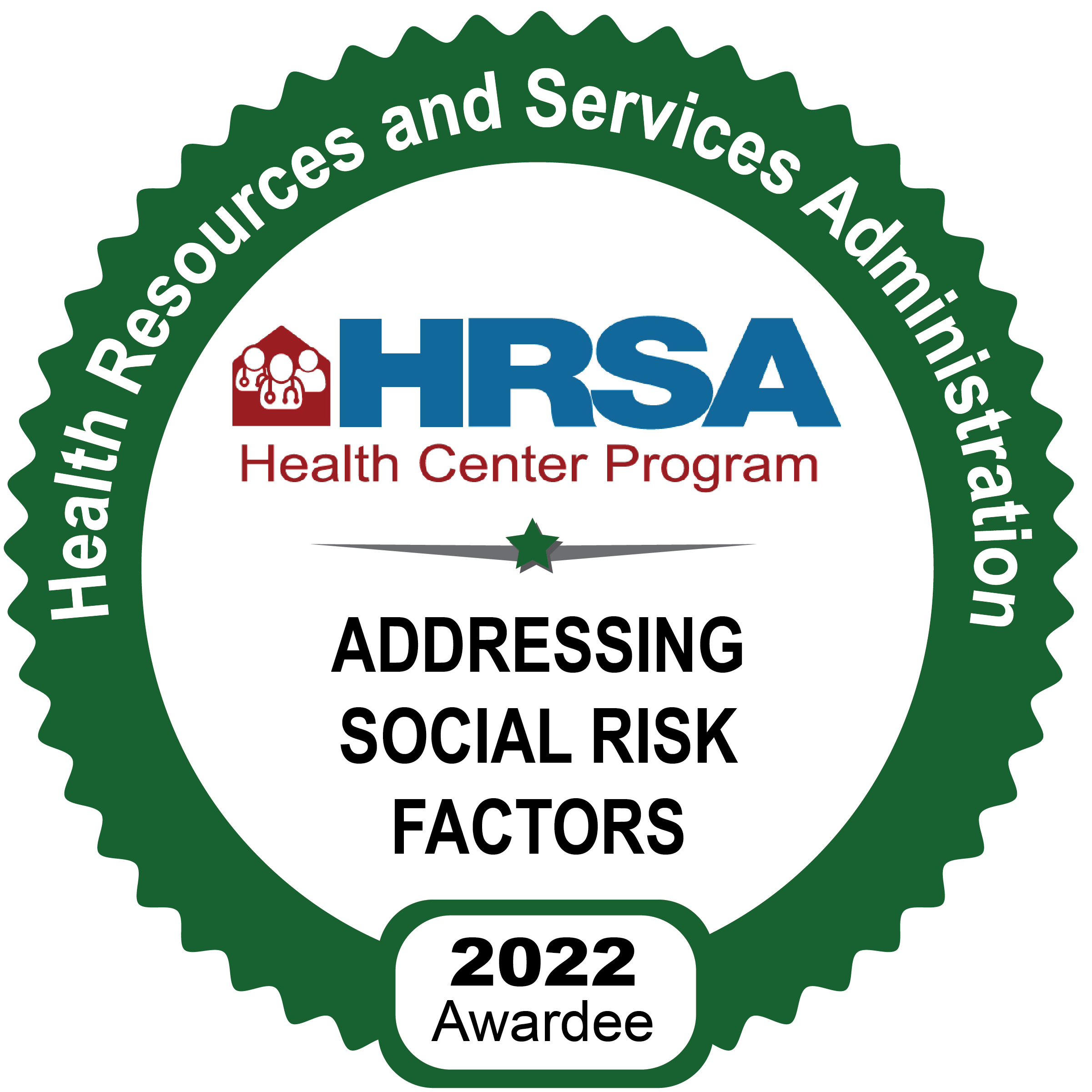 Collect data on patient social risk factors
Increase the proportion of patients receiving enabling services between consecutive UDS reporting years
Only 45 of 174 health centers was awarded this badge.
COVID-19 Public Health Champion: Recognizes health center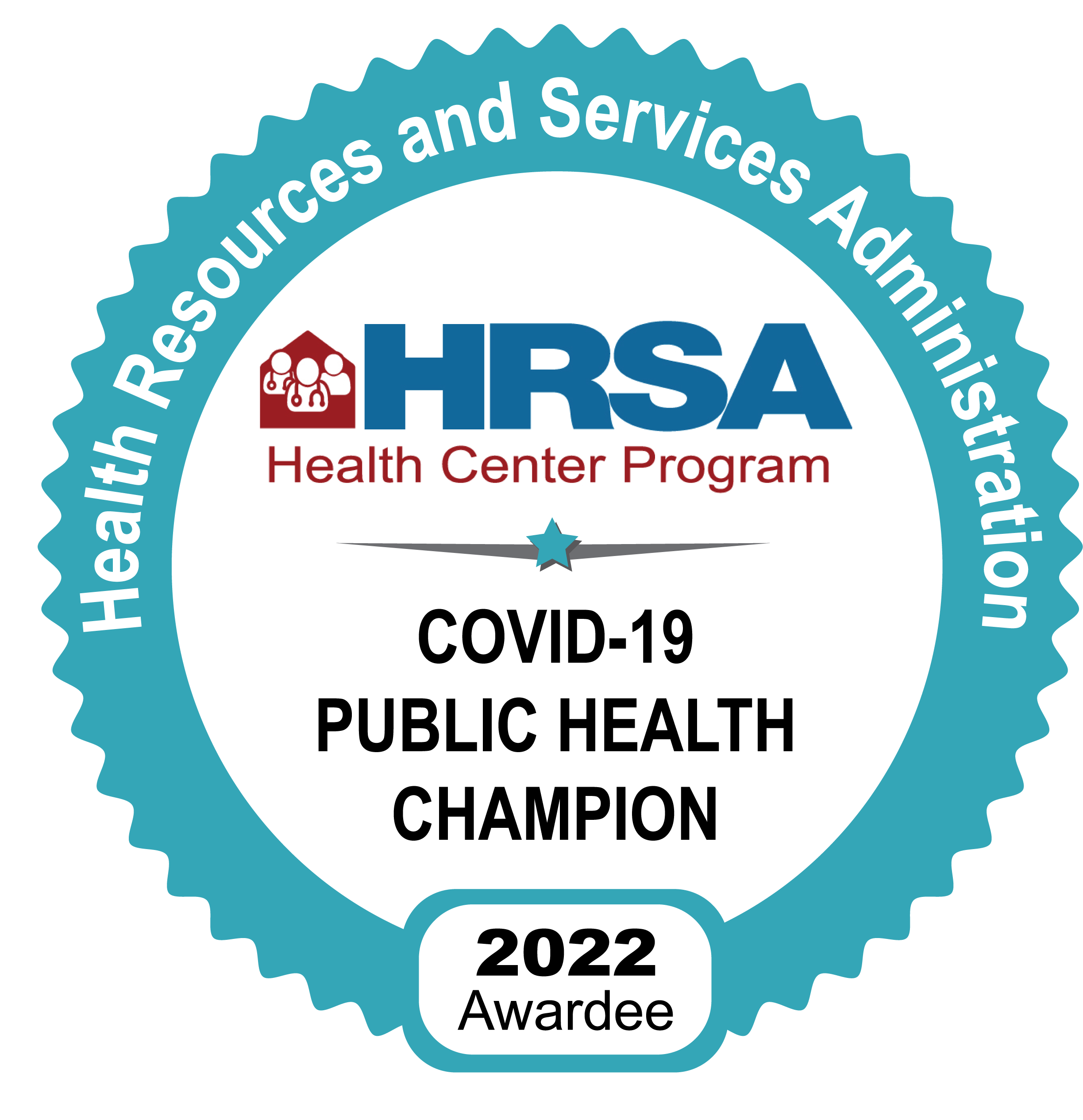 contributions to providing critical public health services to health center services during the COVID-19 public health emergency, and is awarded to the top 10% of health centers that provided COVID-19 vaccinations and/or COVID-19 diagnostic testing to the largest proportion of health center patients as defined in the UDSA 2021 manual.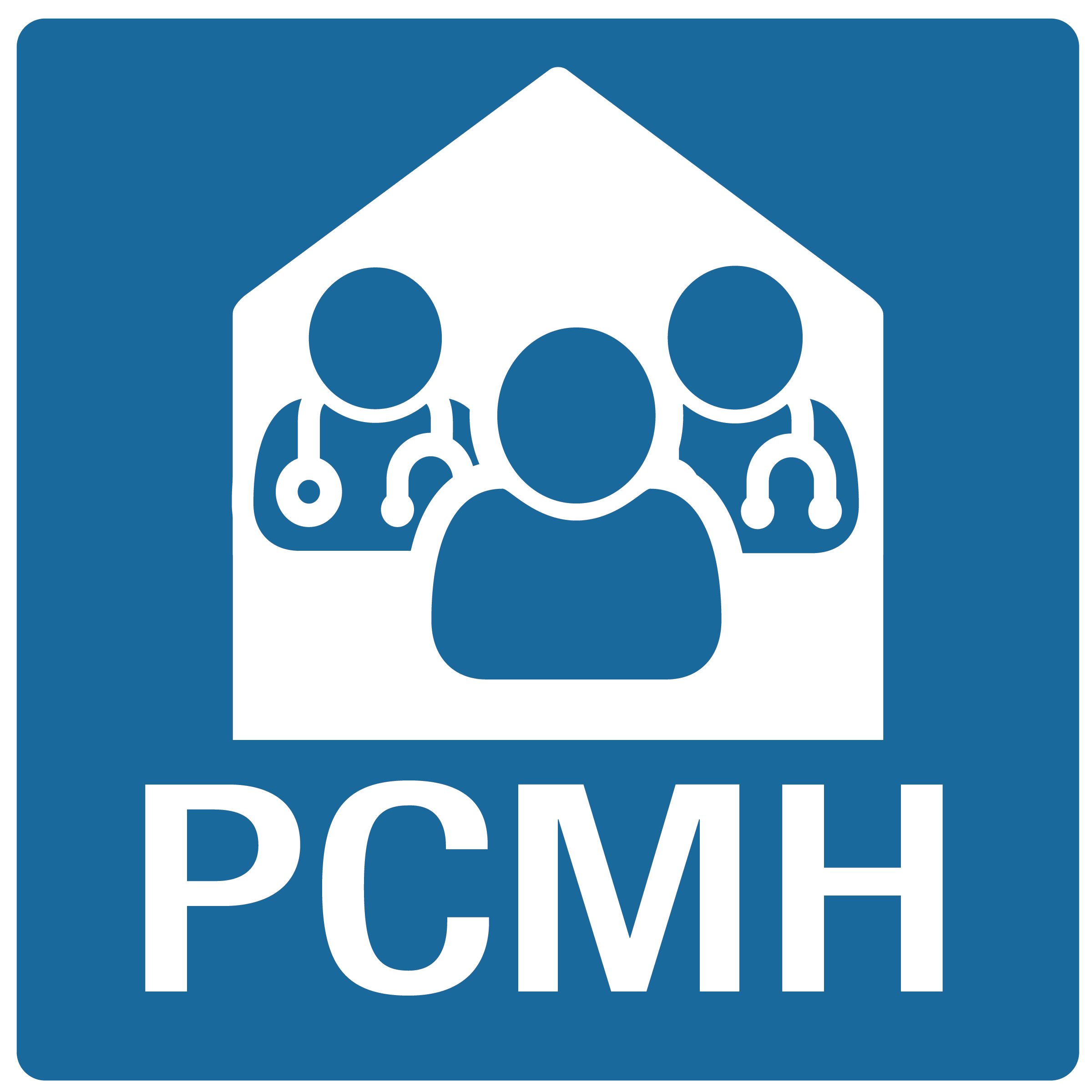 PCMH (Patient Centered Medical Home): Achieves PCMH recognition.
2019-2020
National Committee for Quality Assurance (NCQA)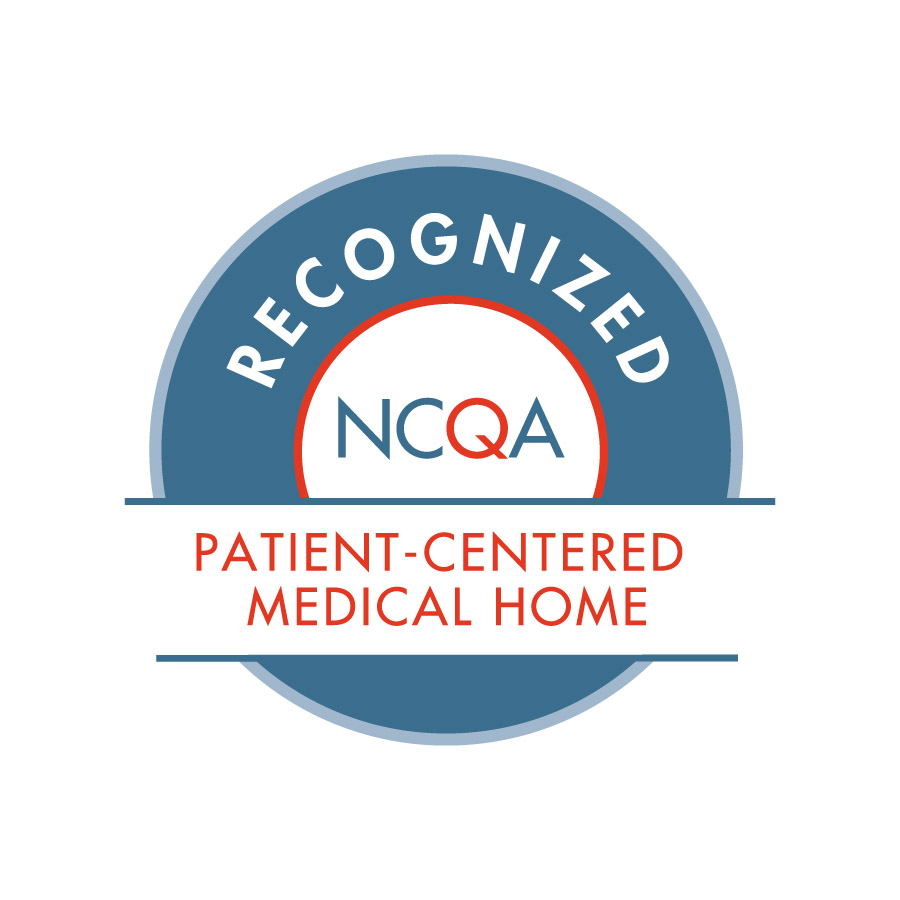 NCQA Patient-Centered Medical Home Recognition raises the bar in defining high-quality care by emphasizing access, health information technology and coordinated care focused on patients," said NCQA President Margaret E. O'Kane. "Recognition shows that Santa Cruz Community Health (Santa Cruz Woman's Health Center, East Cliff Family Health Center) has the tools, systems and resources to provide its patients with the right care, at the right time."
Central California Alliance for Health Care-Based Incentives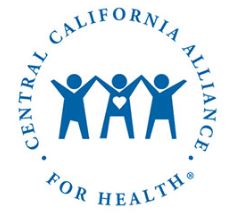 SCCH participates in the Central California Alliance for Health's Care-Based Incentive (CBI) program which is comprised of a set of measures encouraging preventive health services and connecting Medi-Cal members with their primary care provider (PCP). Participation in this program reaffirms SCCH's commitment to delivering high value care when addressing pediatric and adult health. In 2019, SCCH was able to demonstrate delivery of high value care, improved patient access, and adoption of best-practice care guidelines. This resulted in over $475,000 being awarded to support SCCH in continuing to provide patients with the highest quality of care.