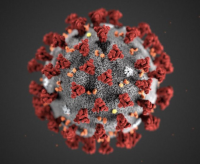 1. Is Santa Cruz Community Health open?
Yes! We're open and seeing patients during our regular hours
Monday 8 am to 8 pm
Tuesday 8 am to 8 pm
Wednesday 8 am to 8 pm — special hours, quarterly on 3rd Wednesday of the month (12:15 to 6 pm)
Thursday 8 am to 8 pm at East Cliff Family Health Center, 8 am-5 pm at Women's Health Center
Friday 8 am to 5 pm — special hours, every 2nd Friday of the month at East Cliff Family Health Center, every 3rd Friday at Women's Health Center (10:30 to 5 pm)
Saturday 8 am to 1 pm (EC Family Health Center only)
If you need to be seen and don't have an appointment, call first – (831)427-3500
All patients are being screened at the front door for symptoms.
For current information visit our website @ https://www.schealthcenters.org/ or follow us on: FB, Twitter
2. I tried calling the clinic, but can't get through – are you open?
Due to a very high call volume, some people are having trouble getting through, please try again we will take your call as soon as possible.
Alliance members can also call the Alliance's Nurse Advice Line (NAL) and a registered nurse will help you decide what to do next. The NAL is available 24 hours, 7 days a week. It's fast, free and easy. Call: 1 (844) 971-8907 or for the Hearing or Speech Assistance Line (TTY: Dial 7-1-1).
3. What are the symptoms of COVID-19?
Symptoms are usually mild to moderate and include fever, cough, and sometimes shortness of breath or difficulty breathing. For people with chronic illnesses or the elderly, symptoms can be more severe.
4. What should I do if I think I have COVID-19? Call your doctor if:
You have been in contact with someone known to have COVID-19; or
You are experiencing the above symptoms. Having these symptoms does not mean you have COVID-19, but it's best to call your doctor.
5. Can I bring family members/caregivers to my appointment(s)?
We ask that you come alone if you are able; if you need assistance, please bring only one additional person to your appointment(s). Please avoid bringing a child unless he/she is the patient.
6. Can I get tested for COVID-19?
My supervisor wants me to get tested before I can go back to work; can I get tested here?
I'm not sick but I'm very worried — can I get tested?
There are very few test kits available – only sick people with an active fever will be tested.
If you think you should be tested, call us and speak to a nurse who will determine if you should be tested
Do not go to the ER or the hospital for COVID-19 testing. If you or a family member are mildly ill, without a fever, stay home. Call the clinic if you need home care advice. If you or a family member has a fever, please call the clinic – (831)427-3500 if you are mildly ill, do not go to the ER for testing, they will not be able to test you.
The hospital needs to be available to take care of very sick people.
Please stay home and call us – (831)427-3500