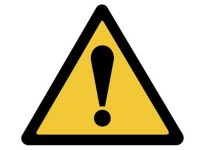 If you have questions about Coronavirus/COVID-19, please call United Way of Santa Cruz County at 211 or text "covid19" to 211211.
Santa Cruz Community Health cares about your health and the health of our community. We are working closely with the Santa Cruz County Public Health Department and other health care partners in order to have the most up to date information and resources.
WHAT WE ARE DOING
We are working hard to prevent the spread of coronavirus, Santa Cruz Community Health is only scheduling urgent appointments and telephone behavioral health appointments through 3/28/20. If you would like to schedule a well child check, routine physical exam or other non-urgent follow-up appointment, please call after 3/28 to schedule your appointment. Thank you.
WHAT YOU CAN DO
Wash your hands with soap and water, rub for at least 20 seconds.
Cover your cough or sneeze with a tissue, sleeve or arm. Do not use your hand.
Stay home if you are sick with a fever, cough, shortness of breath and are feeling tired.
Stay away from large groups of people if possible.