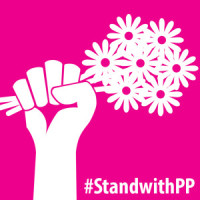 Santa Cruz County Supervisor Ryan Coonerty will introduce a motion at the next Santa Cruz County Board of Supervisors meeting urging the Congress to increase funding for Planned Parenthood. Supervisor Coonerty was moved to propose this motion after Santa Cruz County Supervisor Greg Caput (District 4) revealed he is seeking Board of Supervisors support to send a letter to the California Joint Legislative Audit Committee requesting an audit of Planned Parenthood for selling fetal tissue. Read Supervisor Caput's letter here. 
"Planned Parenthood is an integral health care service for millions of women in American, including many Santa Cruz County residents," said Leslie Conner, executive director of Santa Cruz Community Health Centers. "Access to quality primary care saves lives and increases community safety. Planned Parenthood is a vital part of the equation that promotes community health throughout the county, including reproductive choice for women."
This proposed "audit" is a smokescreen to undermine the strong public support for Planned Parenthood. There is no evidence of misappropriation of funds that would justify an audit. The allegations against Planned Parenthood are comprised of selectively edited videotapes, the electronic equivalent of cutting and pasting words from magazine ads onto a piece of paper. This is not the same as evidence.
"It is clear that Planned Parenthood is complying with state and federal laws and I am sick and tired of the continued attacks on Planned Parenthood," Supervisor Coonerty said in an email asking his constituents to attend the meeting in support of Planned Parenthood. "We want a strong showing to send a message that Santa Cruz supports and values Planned Parenthood."
We at Santa Cruz Community Health Centers #StandWithPP and hope you do too. Please join us to show support for Supervisor Coonerty's motion and Planned Parenthood Mar Monte, which serves Santa Cruz County residents, by attending the meeting, 9 a.m. Tuesday, Oct. 20 in the Board Chambers (701 Ocean St., 5th Floor in Santa Cruz).
If you cannot attend the meeting, you can email Supervisor Caput at greg.caput@co.santa-cruz.ca.us and Supervisor Coonerty at ryan.coonerty@santacruzcounty.us. You also can leave a voice message for the Board at 831-454-2200.
#StandWithPP