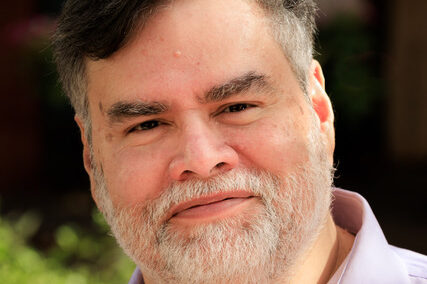 Julio was born in Manzanillo, Cuba, and immigrated with his parents to the U.S. in 1971 at 6 years of age. Julio struggled to learn English in elementary school but was often the translator for his parents. Julio was one of 100 students accepted to Brown University's Program in Liberal Medical Education (joint 7 year Undergraduate/Medical School Program) graduating with a BA in Biomedical Ethics in 1987 and an MD in 1990.
During his Family Medicine Residency in Santa Rosa (UCSF-affiliated), Julio and several fellow family practice residents co-founded a community health center in Southwest Santa Rosa. Julio served as the first Medical Director of Southwest Community Health Center (now Santa Rosa Community Health Centers).
In 1998, Julio and his family moved to Santa Cruz to live in a Co-housing Community that they helped establish. After working as medical director/CMO at Salud Para La Gente for 4 years, Julio became Associate Medical Director at Central California (Coast) Alliance for Health (CCAH), the local Medi-Cal Managed Care health plan that serves approximately 350,000 members in Santa Cruz, Monterey, and Merced.
During his 17 years at the Alliance, Julio served as Medical Director for Utilization Management, Quality Improvement, Pharmacy, as well as leading the Peer Review and Credentialing Committee. Julio has served on a variety of boards including the Pajaro Valley Health Trust, Lifelab, and Dientes where he served as Board President for 4 years.
Julio currently hosts a world music program at KSQD; mentors mid-career Healthcare Leaders through the CHCF (California Healthcare Foundation) fellowship program; and enjoys supporting his elderly parents, sons, and partner. Julio enjoys traveling, playing Eurostyle board games, watching movies, and discovering new world music.