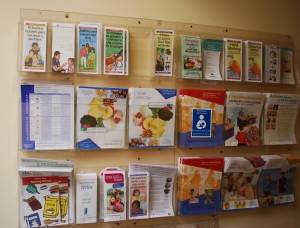 Get Covered!
Health insurance will help pay for the care you and your family needs to be healthy!  Our Certified Enrollment Counselors are available to help you apply or renew your coverage in Medi-Cal, Covered California plans (Blue Cross, Blue Shield, Health Net), and other programs like Family Pact and Every Woman Counts.
Call for an enrollment appointment (831) 427-3500.
If you've already applied, call us to learn about next steps.
Meet Our Bilingual Certified Enrollment Counselors
Edgar Ontiveros 
I am an advocate for social justice and I believe that improving access to healthcare will provide me an opportunity to create positive change for our patients. I am looking forward to guiding you through the process of enrolling for health insurance under Covered California.
Jorge Chen Valle
My name is Jorge Chen Valle and I am originally from Mexicali, Mexico. I am UC Santa Cruz alumni Class of 2015 and have been at Santa Cruz Community Health Centers since August 2015. I began my line of work as a Community Health Outreach intern at Salud Para La Gente before joining the SCCHC team. I am passionate about helping  and advocating for others. My job as an Outreach and Enrollment Specialist allows me to advocate for patients by guiding them through the complexity of the health insurance system and by facilitating the access to other community resources.
About Covered CA
Now Enrolling! / ¡Inscripciones Aqui!
Do I Qualify for Covered CA? / ¿Califico para Covered CA?
What to bring to your enrollment appointment / Por favor traiga los siguientes documentos
Already Enrolled? /¿Ya está inscrito?
Shop and Compare Tool
All patients will be served regardless of ability to pay.