Santa Cruz Community Health Centers Community Events
Upcoming Events:
National Health Center Week Food Distribution: August 7th, 4-5pm. SCCHC will be hosting a special Food Distribution during National Health Center Week. We are partnering up with other local nonprofits and organizations for this event. Patients and community members are welcome to grab some free, fresh food, get information and make connection with great resources. 21507 East Cliff Drive. Santa Cruz, Ca.
Ongoing Events: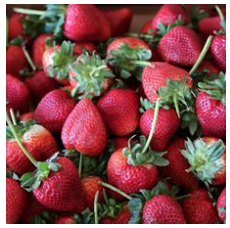 Free Fresh Food Distribution: 1st & 3rd Wednesdays, 4-5pm. Santa Cruz Community Health Centers has partnered with Second Harvest Food Bank to bring fresh food to our clinics and community. Come to our East Cliff Clinic every 1st and 3rd Wednesday of each month for our free, fresh food distribution. From 4-5pm, bring your grocery bags to fill up with fresh fruits, vegetables and other nutritious foods. Anyone is welcome! Visit our Facebook Page for updates.